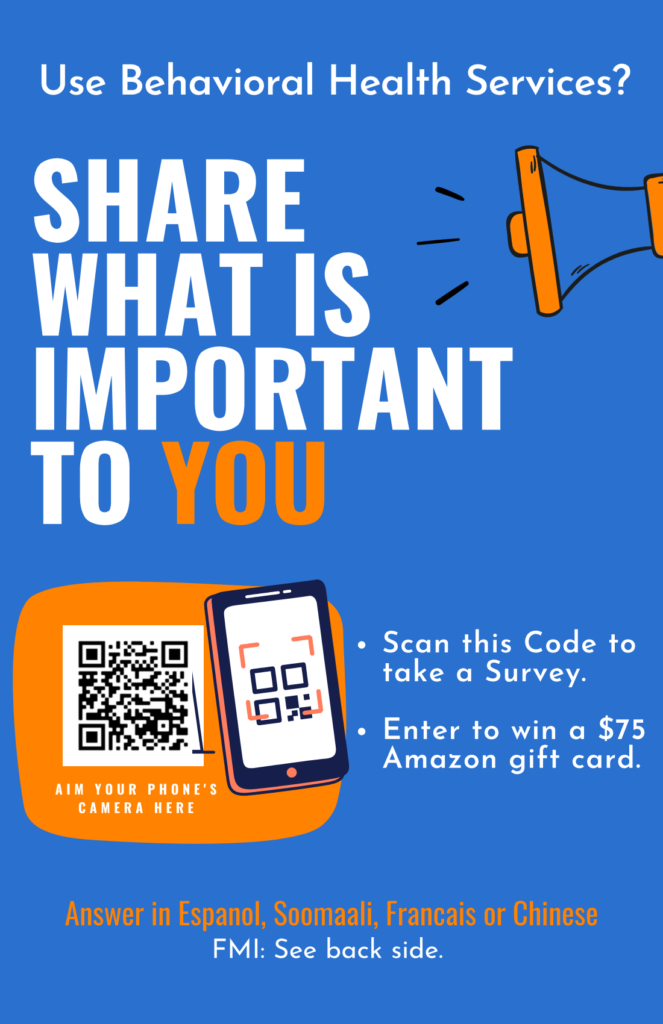 As the State of Maine, behavioral health providers, and advocates seek to improve mental health and substance use services across the state, we need your thoughts on these services.
Please click the link: https://us1se.voxco.com/S2/8/CCBHC-2022/ to complete this 10-15 minute survey in English, Spanish, Somali, French or Simplified Chinese before October 21st. If you complete the survey, you can enter to win one of ten $75 Amazon gift cards.
Your answers will be anonymous and only a summary of the results will be shared with groups, such as behavioral health agencies, Maine DHHS, and advocacy groups. If you have any questions about the survey, please email our survey partner, Erin Guay, at [email protected].
For other languages, click in the top right of the survey to select Espanol, Soomaali, Francais or Chinese (see photo below)

Sincerely,
Simonne Maline, Consumer Council System of Maine
Kate Chichester and Kristen Erickson, CCSME
Malory Shaughnessy and Jen Christian, The Alliance for Addiction and Mental Health Services
Penny Guisinger, Healthy Acadia