The HOPE conference is a statewide daylong event that highlights the work of both mental health and substance use peers and allies from across the State of Maine.
The goals of the conference are for participants to gain a greater understanding of what recovery/wellness is from the many paths and different perspectives on the journey of life. This conference will be a chance to learn from each other, network, and gain a greater understanding of recovery and wellness.
This conference is designed for persons in recovery, consumers, survivors, service providers, family members, and community members to attend.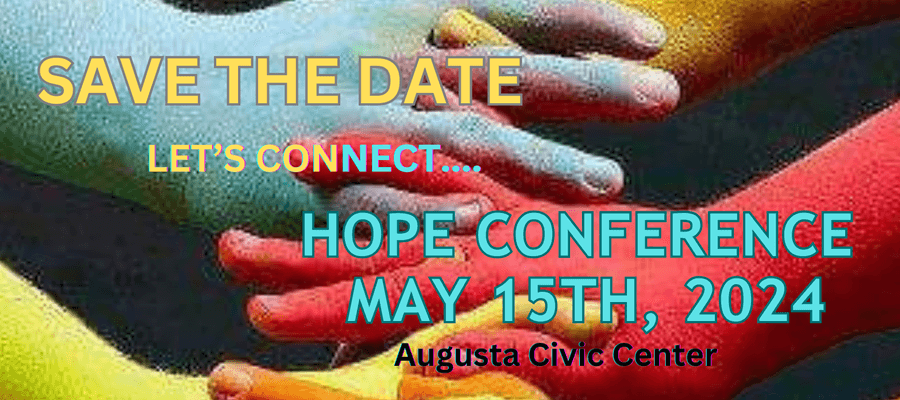 HOPE 2024: Let's Connect
Wednesday, May 15, 2023, 8:00-4:00, Augusta Civic Center
Check back often as details will be published as they become available.