The 2023 HOPE Conference is coming soon, and all information is below including a shareable flyer, the Call for Presentation and a Call for Artwork.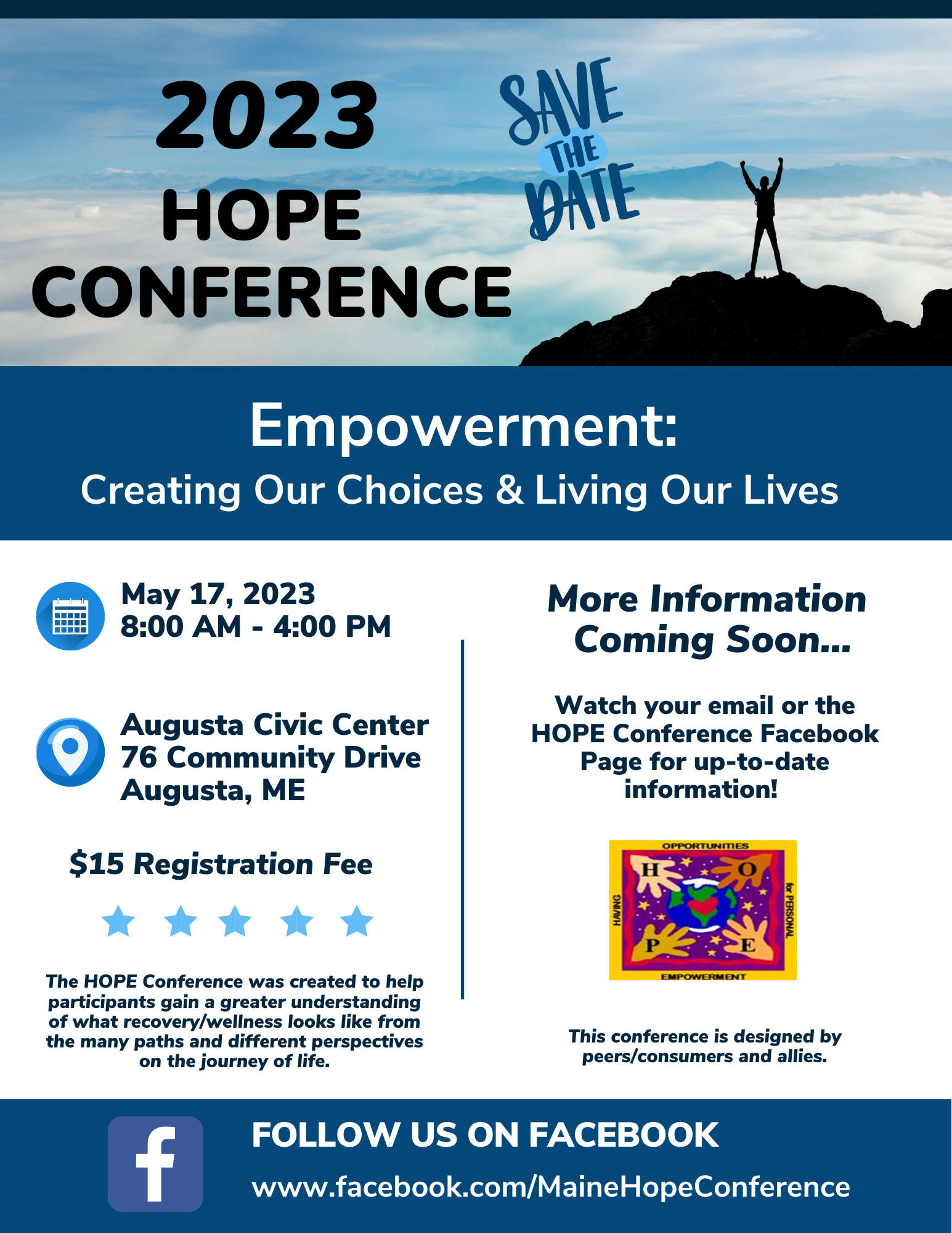 ---
Call for Presentations
The Call for Presentations has now been opened! We are looking for people interested in presenting a workshop at the conference this year. Must reflect this year's theme: "Empowerment: Creating Choices and Living Our Lives"
Deadline to submit: February 2, 2023 Extended to: March 1, 2023
For more information, see below…
Call for Artwork
The HOPE Conference is looking for a logo for the 2023 conference! The logo can be in ANY media format, including digital!
Deadline to submit: February 2, 2023 Extended to: March 1, 2023
See flyer below for more details…